What to Bring
Youth Session Guidelines
Beginning and Ending Sessions
Contacting your Camper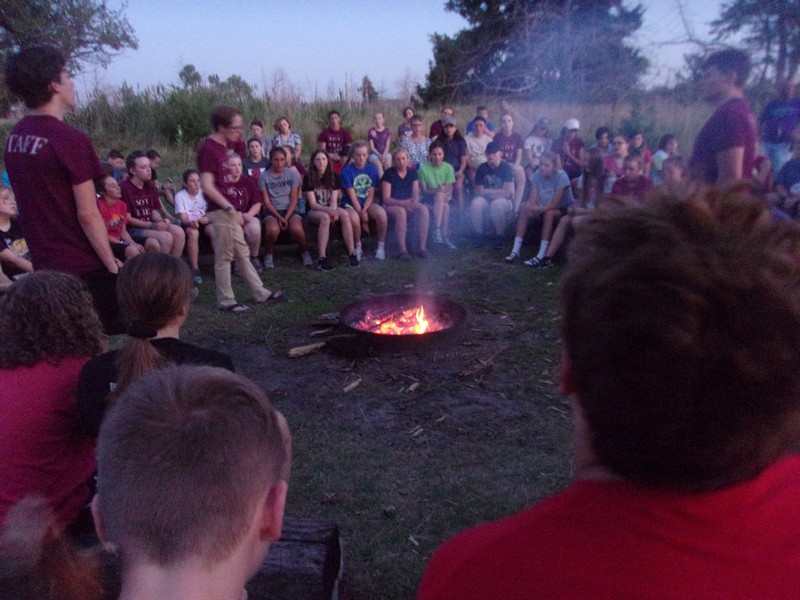 Directors: Eric and Jenny Tremaine
Intermediate Camp is for kids in grades 6–9. Each summer there are two one-week Intermediate Camp sessions. Kids can attend one or both.
A day of Intermediate Camp is packed full of activities, fellowship, food, and fun, with an emphasis placed on devotion to God.
Each day begins with what we call "God's Time." During this time campers have the opportunity to build their relationship with God through prayer, scripture reading, and meditation.
Throughout the day we instill God's Word in our hearts through classes, chapels, campfires, and cabin devotionals.
We love utilizing the space that is available at camp for nightly activities that incorporate every camper.
We also like sneaking in some spontaneity and surprise activities to keep the campers on their toes.
Campers participate in a variety of activities. Counselors setup various games each morning.
There are cabin activities each afternoon, and campers can suggest creative ideas to their counselors.
During swim times campers can boat, fish, relax on the beach, build sandcastles, or swim.
We have nightly activities ranging from capture the flag to skit nights. No matter what you like to do there is always going to be some activity that you will enjoy at Intermediate Session.
The Intermediate Session's uniqueness is brought by the campers. The Intermediate age group is an exciting time in our youths' lives. At this age the campers are starting to branch out and realize the importance of friendship and learning. The campers bring so much creativity and variety that no one year is similar to another. Without our amazing group of campers, Intermediate would not be such a smashing success.
Intermediate campers enjoy the lifetime bonds that they build with each other and the staff. They also enjoy the intensity of this session. Intermediate may be physically draining, but the campers know that time is precious out at camp. They want every minute to be used to its fullest.
We believe that our #1 priority is to bring people closer to God. Each of us has our own unique way of connecting with our Father. The great news is that God can be found anywhere and everywhere. At Intermediate we like to focus on 3 main areas of bringing our campers closer to God:
1. Cabin Unity – we understand that God has created us to interact with each other. Cabin bonding allows us to experience who God is through each other.
2. Applicable and Impactful Lessons – we want to ensure that the content given to our youth is relevant and beneficial in their walk with God.
3. Leadership Building – Intermediate really allows campers the opportunity to take key roles in the session's Spiritual experiences. Whether it is leading a devotional or leading another individual to Christ, Intermediate's spiritual emphasis is heightened by the camper's involvement.